Kieran Tierney is close to making his return for Arsenal. Sidelined before Christmas with a dislocated shoulder sustained in the 3-1 win over West Ham United, the Scotland international's slated return date was at some point next month. And it would appear that Tierney is keeping with this schedule.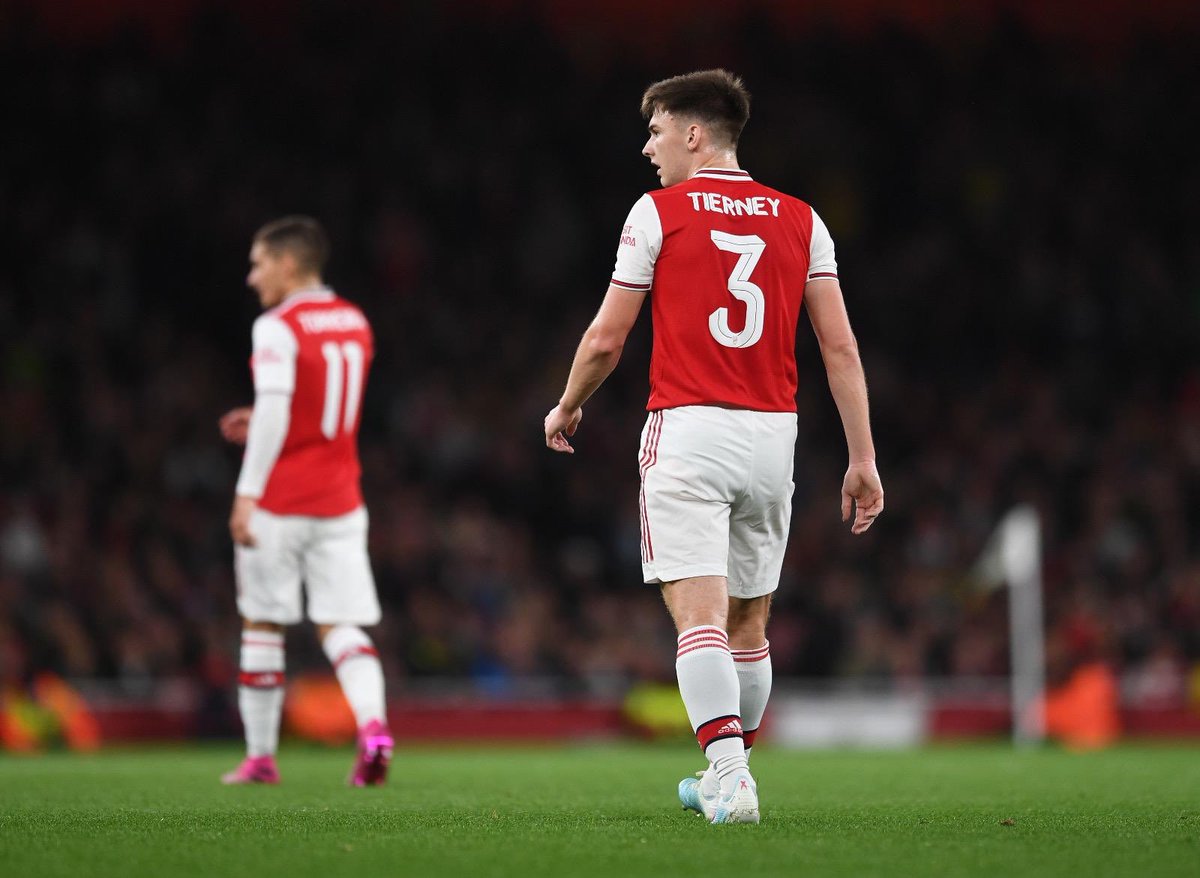 Speaking ahead of the Gunners' FA Cup fifth round clash against Portsmouth on Monday night, head coach Mikel Arteta has refused to say when Tierney will return to action.
Tierney has been in training
with the Arsenal squad for just under a month, but as explained by Arsenal's head of fitness Shad Forsythe, his regime has been limited to non-contact. He stated that the club has Kieran Tierney who's rehabbing a shoulder injury and there's quite a few things Kieran can do with the team.
At the moment, he stated the player is on schedule and he is in time to return to first team action. He finally added that the great thing if there ever is a great thing about having a shoulder injury versus a lower limb injury in football, is that obviously he can run.
Tierney signed for Arsenal for a reported £25 million fee. He missed the early part of the season, having undergone a double hernia operation in May 2019. He made his debut in September in the EFL cup against Nottingham Forest.
In the absence of the summer signing from Celtic, Saed Kolasinac has been used in the left back position. Like Tierney, Kolasinac has been unfortunate with injury, the former Schalke 04 player is out with a shoulder injury and he will be out for quite a while.
Youngster Bukayo Saka has been deployed as a makeshift left back and the player has taken the opportunity presented to him. He has 3 goals and 9 assists in 29 appearances in all competitions.