Scottish Premiership leaders Celtic are closing in on the league title after the 1-1 draw at home to Rangers last weekend. Celtic were on course to even move closer to the league title whenPortuguese star Jota gave them the lead around the midway point of the first half. The hosts were unable to hold on to that advantage until the end of the game after Rangers scored an equaliser through Zambian international forward Fashion Sinkalaat the start of the last quarter of the game.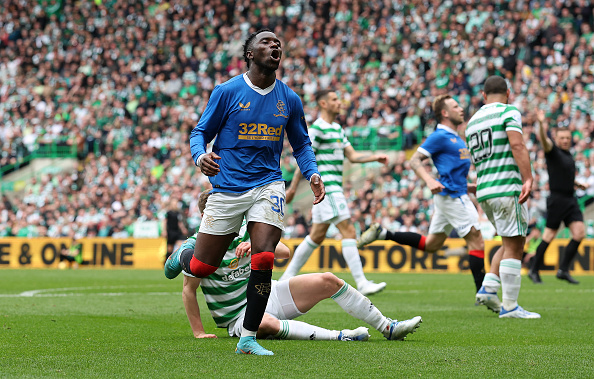 Celtic would have needed a point from the final three league games of the season if they managed to hold on to the lead given to them by Jota who's on loan at the Scottish club from Portuguese giants Benfica until the summer. A win over Rangers in the Old Firm Derby would have taken them closer to reclaiming the title from their latest league opponents.
Jota signed for Celtic on a season-long loan deal from Benfica at the start of the season and he has been one of the best players in the debut campaign under manager Ange Postecoglou. A lot of transfer talks have been revealed in the transfer market with Celtic said to be keen on making the loan deal permanent this summer. It has been revealed that Celtic will have to pay around £6.5m to turn the loan deal into a permanent deal.
For the league title, Celtic need four points from their final three league games against Hearts (home), Dundee United (away) and Motherwell (home) to make it happen. They had won nine league titles in a row before Rangers beat them to the title last season as masterminded by former manager Steven Gerrard. Also, Gerrard led Rangers to the Scottish Premiership title last season without a single defeat.